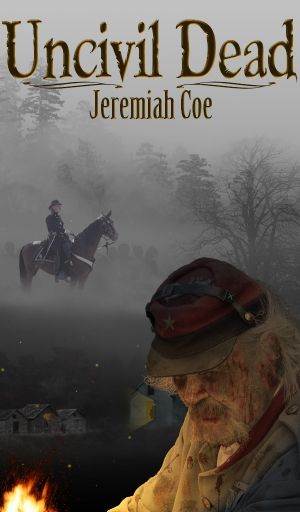 UNCIVIL DEAD
By Jeremiah Coe
Order Your Copy Here

The place is Walnut Woods, Tennessee. The time is the Civil War. A garrison of Union troops is assigned to protect the town in the event of a Confederate attack. Then come the rumors of cannibals and demons lurking in the woods. It's when a scout covered in bite marks rides into the encampment that the rumors become reality. Dead men are walking and they have an insatiable appetite for the flesh of the living. It isn't long and the zombies have them surrounded and the Union soldiers must face death, terror and madness in their desperate fight to kill what is already dead.

Unlike anything you've read before, Jeremiah Coe writes a riveting tale that you won't be able to put down. NetBound publishing is proud to present his latest novel: Uncivil Dead.




JOURNEYS INTO THE MACABRE
by Mikel B. Classen

Ever wonder what happens when a vampire is turned into a Zombie? Ever attend a seance that went horribly wrong? Ever think of what it would be like to fall in love with a woman that has been dead for 150 years? These are just a few of the experiences you will have on your Journeys Into The Macabre. NetBound Publishing and author Mikel B. Classen have put together a collection of masterfully crafted horror stories that bring back the richness and feel of traditional gothic horror while adding the sharp textures of contemporary writing that creates a witch's brew of tales unlike anything published before. This is a must for any lover of dark fiction.

Includes:
Deliver Me From Evil
M'Ganga's Curse
Eternity
House of Seances
The Gray Tower
The Sorceress
The Donner Trailer
Senn's Vampire
The Dive
The Late Hero

NetBound Publishing is proud to present Journeys Into The Macabre by Mikel B. Classen
__________________________________________

LAKE SUPERIOR TALES

by Mikel B. Classen
ORDER YOUR COPY HERE

Sail on a ship full of gold. Meet the incomparable Rayna Daye. Who is the mysterious man that Andrew Jackson called "The meanest man he ever knew? These stories and more fill the pages of Lake Superior Tales. packed with action, adventure, humor, and suspense, this book has a little bit of everything. Journey to the wilds of the Lake Superior shoreline with regions still untamed today.
Authored by Mikel B. Classen and long time resident of Michigan's Upper Peninsula, his intimacy of the region, the history and its culture gives this book a feel of authenticity that is rarely seen.
Included in this collection are:
The Bigg Man
Moby Pike
Bullets Shine Silver In The Moonlight
The Encounter
The Wreck of the Marie Jenny
The Death Trip
Sherman Yetty
Close Encounters Of The Deer Blind Kind
Wolf Killer
Lake Superior Tales is a NetBound Book published by NetBound Publishing.
________________________________________________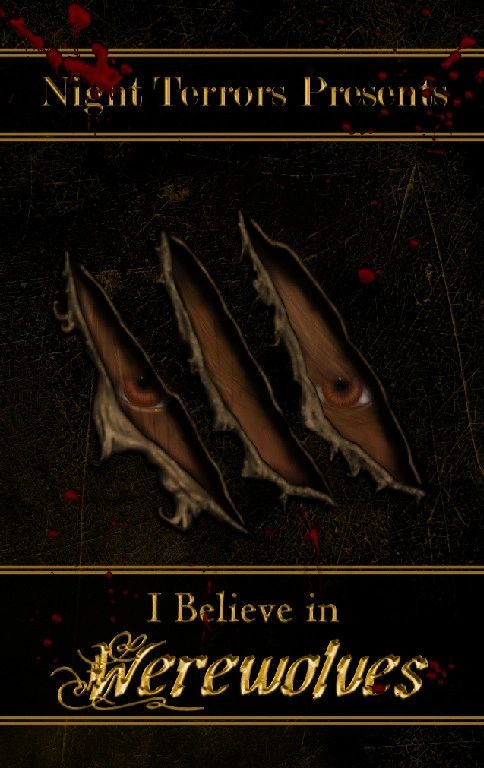 I Believe In Werewolves
An Anthology of Wolfen Terror

On Amazon: http://www.amazon.com/Believe-Werewolves-Anthology-Wolfen-Terror/dp/1463688741

Also available in Kindle, Nook and Apple

Cover art by Melissa Stevens


Melissa now has a page on Smashwords. Her writing is as finely crafted as her graphics. Two of her stories, "The Seventh Son" and "Reunion" will appear in the anthology. http://www.smashwords.com/profile/view/melstevens

Teeth, fangs and claws, rent flesh, and howls in the night send fear as the creatures that were once men bring terror and death to those they encounter. Werewolves, vicious demons of the night, hunt for prey as their hell curse drives them to a destiny undreamed by them as men.
Netbound Publishing is pleased to announce what will be the first in a series of horror collections that will become an integral part of their "Night Terrors" imprint to be available to the book store market beginning in the spring of 2011. They will also be purchasable through Amazon, Barnes and Noble, Kindle and Nook.

We've gathered together the best in independent horror authors to create a fresh and exciting anthology that will leave you wanting to howl at the moon. Your screams will fill the night as you read from one story to the next, each more terrifying than the last, as Werewolves feast on your nerves.
Includes:

Afternoon Tea by Jennifer Tucker, Winter Moon by John Irvine, Justice Comes With The Moon by Jeremiah Coe, The Hunger Within by Elizabeth Kolodziej, Werewolves Of Mauvin by Robert A. Read, The Reunion by Melissa Stevens, No Poaching Allowed by Rob M. Miller, Lily's Angel by Shawn Pfister, The Lycaning by Lori R. Lopez, Parenting - Not For The Faint Of Heart by Scott M. Goriscak, Lakota Justice by Blaze McRob, For The Good Of The Fatherland by Mary L. Underwood, Queen Of The Dogs by Lee Pletzers, Once Bitten - Not So Shy by Sirrah Medeiros, Lie Canthropy by Jerry McKinney, The Seventh Son by Melissa Stevens, Mouretta by Linda M. Lovecraft, Solitary by Michael Bertolini, Wolf Killer by Mikel B. Classen, The Investigation by Jennifer Tucker

Don't miss this must have collection of stories.
_______________________________________________
Recommended sites: